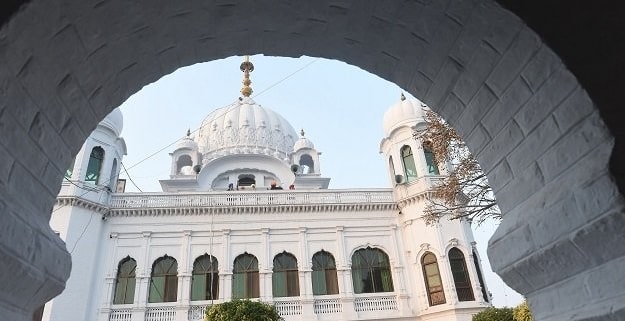 Secretary of State for Housing, Communities & Local Government Robert Jenrick has announced that places of worship will be able to open for 'individual prayer' from Monday 15th June.
For Sikhs, this means Gurdwaras will be able to allow Sadh-Sangat to come for the Darshan of Sri Guru Granth Jee Maharaj, our eternal living Guru.
Please click below for the tweet and video published by Robert Jenrick earlier today.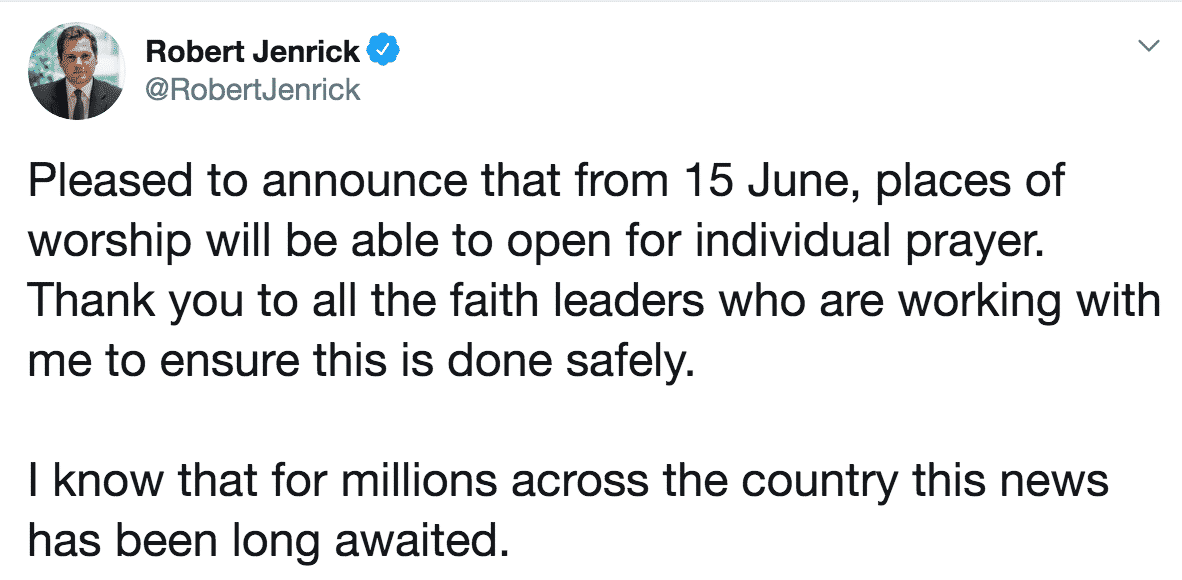 According to reports in the media, PM Boris Johnson will update his cabinet on Tuesday and make the detailed announcement later that day.
Sikh Council UK has been actively challenging the Government's 'one-size-fits-all' approach towards places of worship and Gurdwaras since the onset of lockdown. Our aim has been to educate policy-makers and officials of the unique requirements of Sikhi. A Gurdwara is not just a place of worship but the gateway to accessing the darshan of our living Guru, Sri Guru Granth Sahib Jee. Please see our correspondence:
First Joint Letter to Secretary of State
Second Joint Letter to SS Robert Jenrick
We have prepared and collated specialist guidance to safely reopen Gurdwaras. We will be adding to our resources in the coming days: Guidance to Safely Reopen Gurdwaras
Sangat around the country has been yearning for Darshan as it is an essential part of Sikh life and instructed by Gurbani:
ਝਖੜੁ ਝਾਗੀ ਮੀਹੁ ਵਰਸੈ ਭੀ ਗੁਰੁ ਦੇਖਣ ਜਾਈ ॥੧੩॥
ਸਮੁੰਦੁ ਸਾਗਰੁ ਹੋਵੈ ਬਹੁ ਖਾਰਾ ਗੁਰਸਿਖੁ ਲੰਘਿ ਗੁਰ ਪਹਿ ਜਾਈ ॥੧੪॥
ਜਿਉ ਪ੍ਰਾਣੀ ਜਲ ਬਿਨੁ ਹੈ ਮਰਤਾ ਤਿਉ ਸਿਖੁ ਗੁਰ ਬਿਨੁ ਮਰਿ ਜਾਈ ॥੧੫॥
ਜਿਉ ਧਰਤੀ ਸੋਭ ਕਰੇ ਜਲੁ ਬਰਸੈ ਤਿਉ ਸਿਖੁ ਗੁਰ ਮਿਲਿ ਬਿਗਸਾਈ ॥੧੬॥
https://sikhcouncil.co.uk/wp-content/uploads/2020/06/openg.jpg
415
625
Sikh Council
https://sikhcouncil.co.uk/wp-content/uploads/2020/03/sikh_council.png
Sikh Council
2020-06-06 23:48:09
2020-06-06 23:48:09
Gurdwaras can reopen for 'Darshan' from 15th June