On behalf of a membership organisation:
Waheguru Ji Ka Khalsa Waheguru Ji Ki Fateh.
An urgent appeal on behalf of a distressed family in Romford (East London) that is desperately searching for Arwinder Singh who has been missing since 9th April 2020.
The family are very concerned about Arwinder, particularly as he suffers from depression and is bi-polar but does not have access to his medication.
A humble benti to all Gurdwaras within the Greater London area to urgently publicise the search campaign on their various social media and noticeboard platforms.
We hope this will encourage people to come forward with any information regarding Arwinder and his whereabouts. Please share the attached poster which contains all the relevant details and contact information.
Let's all stand by this distressed family at this difficult and ensure it is safely reunited as soon as possible.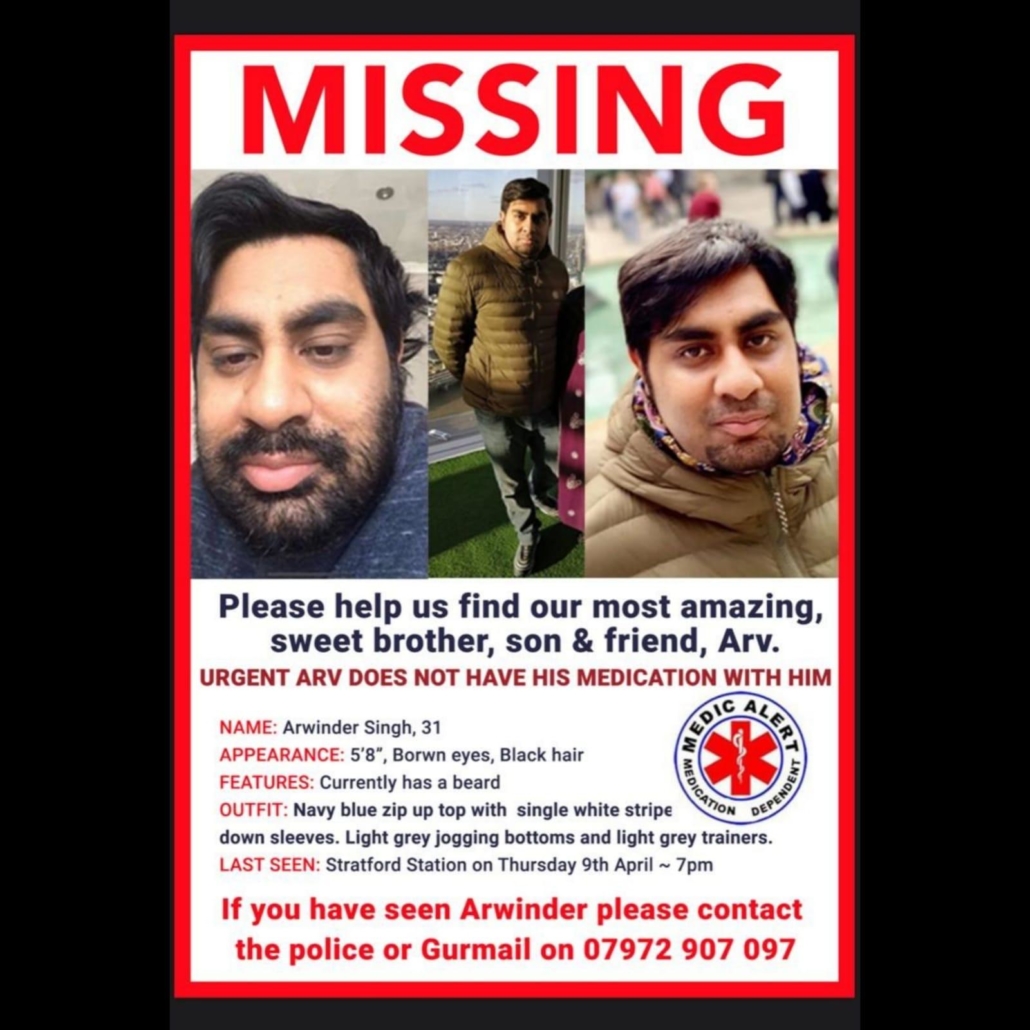 Waheguru Ji Ka Khalsa Waheguru Ji Ki Fateh
https://sikhcouncil.co.uk/wp-content/uploads/2020/03/sikh_council.png
0
0
Sikh Council
https://sikhcouncil.co.uk/wp-content/uploads/2020/03/sikh_council.png
Sikh Council
2020-04-14 15:06:17
2020-04-14 15:07:53
URGENT - Arwinder Singh missing person in London Area